ENOTECA IN TINAIA, THE VILLA SPINOSA'S WINE SHOP: THE WORKS ARE GOING TO START
The works to enlarge the 'Enoteca in Tinaia', the Villa Spinosa's on site wine shop, finally start
January 26th, 2017
The great success recorded by our Wine Shop in the last season has encouraged us to expandit, in order to make it larger, more welcoming and friendly.
The project aims to turn the two rooms, previously used for the aging of the Villa Spinosa's wines in barrels, into spaces where guests are welcomed for tastings.
This is a very important plan dedicated to the large number of guests arriving every day from all over the world to get to know the Valpolicella, Villa Spinosa and its wines!
Let's see in the new Wine Shop in spring. Meanwhile, we will keep you informed about the works and if you have any tip, suggestion or idea, do not hesitate to share it with us: we will be happy to save it!
Photogallery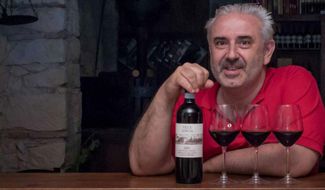 Please email us
to arrange a visit to Villa Spinosa.

We will let you know
all our proposals
for tours and tastings
in our company.