FRUIT CALENDAR 2017
Spring is coming and the 'Fruit Calendar' starts to bloom again
March 16th, 2017
The sun and the spring mild temperature make the first buds bloom on the plants of our 'Fruit Calendar': this is an explosion of colors and scents spreading all over the garden and the Villa Spinosa's courtyard.
The 'Fruit Calendar' is made up of 23 fruit trees divided into stone fruits and pome fruits: among the stone fruits there are peach, plum, apricot, almond and cherry trees while among the pome fruits there are apple, pear, pomegranate and fig trees.
This time of the year means a lot to Villa Spinosa because the awakening of nature is always an exciting moment and allows guests of Corte Spinosa to see the birth of new fruits and enables children, the 'little friends of Villa Spinosa', to discover nature and its fruits.

See you at Villa Spinosa to discover our 'Fruit Calendar'.
Photogallery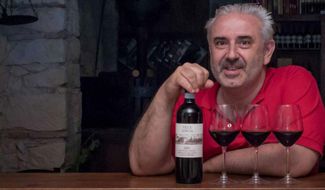 Please email us
to arrange a visit to Villa Spinosa.

We will let you know
all our proposals
for tours and tastings
in our company.