WINNERS OF THE 2016 PHOTO COMPETITION
'The World of Villa Spinosa, Villa Spinosa in the World': here are the winners
May 08th, 2017
The 2016 Photo Contest 'The World of Villa Spinosa,Villa Spinosa in the World' has finally come to appoint the winners.
Felicia Sterner's photo ranks third with her beauty on the background of the Jago'svineyards and wins a selection of Villa Spinosa's wines.
Barbara Gutjahr's photo ranks second, by showing a really nice and emotional viewof the ancient wineries of Villa Spinosa. That's why she gets a selection ofwines from Villa Spinosa.
The winner is Thomas Majlov who will enjoy a two-night stay in our guesthouse AgriturismoCorte Spinosa thanks to his great shot of the Villa Spinosa's ValpolicellaClassico bottle, a really impressive photo.
The 2017 Photo Contest "The World of Villa Spinosa, Villa Spinosa in theWorld" has already started: the first pictures are coming and they havebeen posted on our Facebook pages.
We wait for your shots to be sent to to info@villaspinosa.it or uploadeddirectly on our Facebook pages Villa Spinosa, Agriturismo Corte Spinosa andEnrico Villa Spinosa.
Photogallery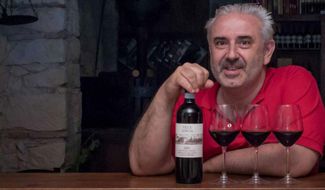 Please email us
to arrange a visit to Villa Spinosa.

We will let you know
all our proposals
for tours and tastings
in our company.