TRE BICCHIERI GAMBERO ROSSO & LA CASA DEL VINO
Villa Spinosa welcomed to La Casa del Vino, Saturday November 19th
November 19th, 2016
As usual,even this year Gambero Rosso in collaboration with La Casa del Vino della Vallagarina, host a tasting with all wines from Trentino Alto Adige, awarded the prestigious Tre Bicchieri.
What's new aside this traditional event, a special tasting of the wines from the wineries once followed by Professor Ferrarini, wine expert, researcher and university professor, who passed away in November 2014.
This is a very emotional moment to Villa Spinosa because of the deep friendship and the long partnership shared with Professor Ferrarini, whose teachings and suggestions we keep applying in our daily work in order to carry on his wine philosophy.
Among the wines for tasting available during the event, Amarone della Valpolicella Classico DOC 2008, awarded "Tre Bicchieri 2017" by Gambero Rosso will be present.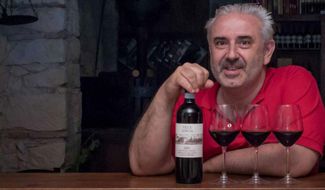 Please email us
to arrange a visit to Villa Spinosa.

We will let you know
all our proposals
for tours and tastings
in our company.