Enoteca in Tinaia, our new wine shop
Visitors have the chance to taste and purchase Villa Spinosa wines in the place in which they were produced by stopping by at the
Enoteca in Tinaia, Villa Spinosa's on-site wine shop, created in the 19th century cellars. Here Villa Spinosa welcomes wine lovers and guide them through tastings and shopping.
Opening hours:


from Monday to Friday
from 9:00 to 12:00
from 15:00 to 18:00


Photogallery
Our wine shop where the Valpolicella wines are available for purchases
Come and visit Enoteca in Tinaia in Jago di Negrar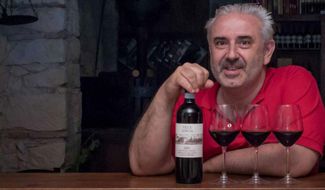 Please email us
to arrange a visit to Villa Spinosa.

We will let you know
all our proposals
for tours and tastings
in our company.