Villa Spinosa Experience
Experience the Valpolicella with us:
strolling through the vineyards,
visiting the cellars,
and tasting our wines
together!
Wine Experience

Tours and Tastings
A fascinating journey to discover "how wine needs time"
and how much passion producers give for it.

Tours, for individuals and for groups,
are available by appointment,
in Italian, English and German.
Our wine shop welcomes visitors
for tastings and purchases, without reservation.
Each tour is accompanied by a wine tasting session
Choose your wine experience
Read more about our vineyards, winery and wines on the website
The Wine Shop of Villa Spinosa
Come and visit our wine shop, open all year round.
Take the chance to taste and purchase the wines of the Valpolicella.
Our Wine Shop
Here is the chance to taste and purchase
Villa Spinosa wines in the place
in which they were created.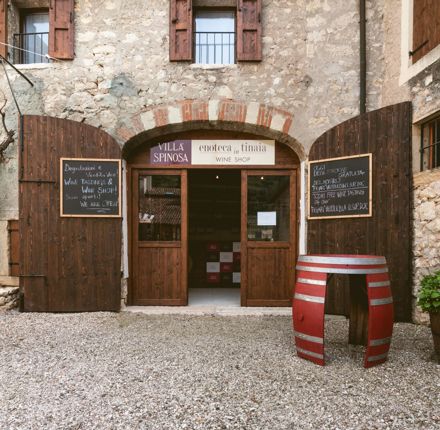 Our Wines
Every bottle of our wines
reveals aromas and colours
of the Valpolicella.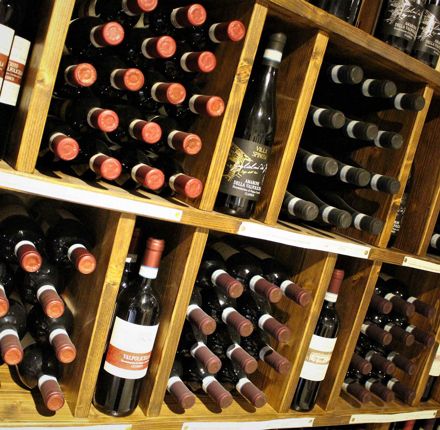 Wine at home
Comfort, convenience and quality
for your online purchases and gifts.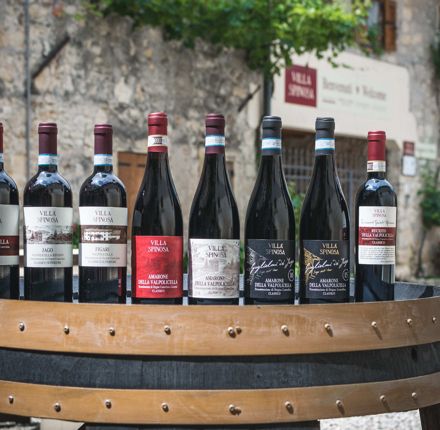 Call us for information
Phone: +39.045.7500093 - Mobile: +39.340.3060480
We offer you a unique opportunity,
a direct talk to our wine expert. 

Just write an e-mail
to get information from him
about the wines of Villa Spinosa.
Club Amici di Villa Spinosa
Share with us your passion for the wine world.
Join our Club and receive exclusive offers and
news of Villa Spinosa.
On your first wine purchase and on the
guided tours of the winery with wine tastings
Look at the pictures

of our photo gallery

Download the new brochure
of Villa Spinosa

Watch the video
of Villa Spinosa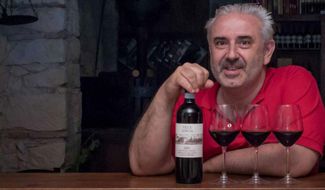 Please email us
to arrange a visit to Villa Spinosa.

We will let you know
all our proposals
for tours and tastings
in our company.