Valpolicella Grand Tour: the world of a wine in a tour
A fascinating journey to discover our passion and our work in the vineyard as well as in the cellar, to explore the connection between man and nature.
It's a full wine experience, strolling through the cru vineyards of Villa Spinosa, visiting the drying lofts and the cellars, from the ancient farmhouses to the new modern spaces, before finishing with a tasting of five wines.
TOUR DETAILS:
Tour title:

VALPOLICELLA GRAND TOUR: THE WORLD OF A WINE IN A TOUR

Ideal recipients:

the tour is ideal for people willing to discover the whole wine making process and explore the world of wine.

Season:

all year round, only on reservation.

Minimum number of partecipants:

6 persons.

Wines:

together with the tour we offer a tasting of our full range of wines: Valpolicella Classico DOC, "Figari" Valpolicella Classico Superiore DOC, "Jago" Valpolicella Ripasso Classico Superiore DOC (Tre Bicchieri - Gambero Rosso), Amarone della Valpolicella Classico DOCG (Tre Bicchieri - Gambero Rosso), "Francesca Finato Spinosa" Recioto della Valpolicella Classico DOCG.

Price:

Euro 25,00 per person.

Customization:

tour available in English or German.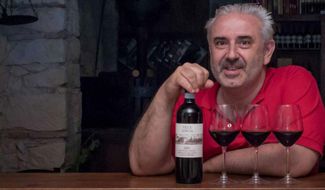 Please email us
to arrange a visit to Villa Spinosa.

We will let you know
all our proposals
for tours and tastings
in our company.