Taste the Valpolicella!
WINE SHOP AT HOME
Here is the procedure, allowed by the Italian law, in order to ship wine abroad to private citizens.
HOW TO ORDER
Our customers may choose the wines they like directly at our Wine Shop or send us your purchase order to info@villaspinosa.it
DELIVERY
A carrier appointed directly by the customer carries out the wine delivery.
CARRIER'S CHOICE AND DELIVERY PAYMENT
Villa Spinosa has a special agreement with the carrier Flight2000 (commerciale@flight2000.it -
info@flight2000.it), granting good prices to our customers but you are free to let the wine be picked-up by your reliable carrier:
- if you choose Flight2000, we will let them know the number of wine boxes and the total weight. Flight2000 will later forward the delivery expenses to you;
- if you choose your carrier, we will let you know the number of wine boxes and the total weight to be forwarded to your carrier for quoting the delivery expenses.
Once you have paid the carrier for the delivery, the carrier will get in touch with Villa Spinosa for picking the wine up.
ORDER CONFIRMATION
Upon receipt of your payment for the wine, your order will be considered definitely confirmed by Villa Spinosa and the wine will be available for the carrier.

We accept payments by credit card or bank transfer to:


Azienda Agricola Villa Spinosa
Valpolicella Benaco Banca Credito Cooperativo
Agenzia di Negrar
SWIFT: ICRAITRR8R0
IBAN: IT10E0831559601000000085353
DELIVERY STATUS
After the pick-up, the carrier will let you know a shipping number (tracking code), to check the delivery status online.


For any further information, please do not hesitate to contact us.
Buy Valpolicella wines shop online
Buy Valpolicella wines shop online Amarone Ripasso Recioto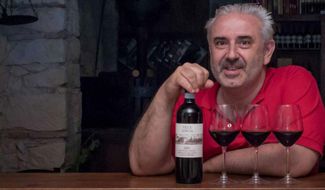 Please email us
to arrange a visit to Villa Spinosa.

We will let you know
all our proposals
for tours and tastings
in our company.