Where We Are in Valpolicella

The wine shop Enoteca in Tinaia is located in Negrar, in the heart of Valpolicella Classica,
only a few kilometres from the historic town of Verona and Lake Garda.


N 45°31'49.99" - E 10°55'48.18"

It's easily accessible:
by car SS12, A4 Verona Sud, A22 Verona Nord
by train Verona Porta Nuova Station
by plane Verona Villafranca (VRN) Valerio Catullo Airport
by public transport Direct bus line Verona-Negrar in Valpolicella.

CONTACTS
Via Jago dall'Ora, 14 - 37024 Negrar in Valpolicella (Verona)
telefono +39 045 7500093 - mobile +39 340 3060480
e-mail: info@villaspinosa.it
Where we are vineyard in Valpolicella
Where our vineyard in Valpolicella is wine tasting in Italy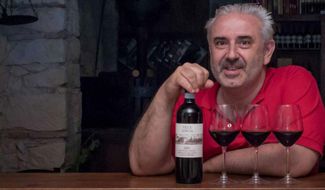 Please email us
to arrange a visit to Villa Spinosa.

We will let you know
all our proposals
for tours and tastings
in our company.