Taste the Valpolicella!
Buy our wines "in the online window", while sitting comfortable at home.
We can let our wines be delivered very fast, packaged in elegant gift boxes.
Together with the wine we will send the data sheets, the brochure of Villa Spinosa and the book: "Valpolicella: wine, culture, men and wineries".
* PRICE LIST
See the enclosure to get the price list 2018 of our wines
* PURCHASE ORDER
Send your order (minimum 12 bottles of mixed bottles) by letting us know number and type of wine, as well as delivery address.
For purchase orders or any other request, write to info@villaspinosa.it.
* ORDER CONFIRMATION
As soon as we get your order, we will let you know the expenses for wine and delivery writing back to your e-mail address.
The order is to be considered confirmed only after your approval and on receipt of the balance.
After your payment the wine will be delivered.


* DELIVERY
After shipping the wine, we will let you know tracking code to check the delivery status by yourself.
* PAYMENT CONDITION
Wine is to be paid in advance by credit card (VISA and MASTERCARD) or by money transfer to:

Azienda Agricola Villa Spinosa
Valpolicella Benaco Banca Credito Cooperativo
Agenzia di Negrar

SWIFT: ICRAITRR8R0
IBAN: IT95E0831559601000000330300
Buy Valpolicella wines shop online
Buy Valpolicella wines shop online Amarone Ripasso Recioto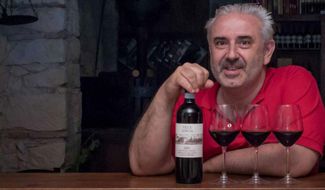 Please email us
to arrange a visit to Villa Spinosa.

We will let you know
all our proposals
for tours and tastings
in our company.