WEDDINGS IN THE CELLAR IN VALPOLICELLA
CONCLUDED, WITH THE START OF THE HARVEST, THE 2022 WEDDING SEASON ALREADY THINK ABOUT THE 2023 SEASON: SOME DATES STILL AVAILABLE
November 04th, 2022
With the beginning of the harvest, the 2022 wedding season is already thinking about the next 2023 season which, due to booking confirmations, looks like a particularly international season: weddings of young spouses from the United States, France are already planned. and from Sweden.
As usual, the program of interventions to be carried out in the winter period is rich to make the structure more and more welcoming, so as to be able to host in the best way the married couples who will choose Villa Spinosa and Borgo di Jago to celebrate their wedding date. .
Also this year we plan a series of Wedding Days in which to allow future spouses to get to know the structure.
info@villaspinosa.it - +390457500093
https://weddings.villaspinosa.com/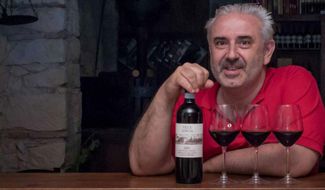 Please email us
to arrange a visit to Villa Spinosa.

We will let you know
all our proposals
for tours and tastings
in our company.