A SATURDAY IN TRENTO FOR VILLA SPINOSA
Villa Spinosa visiting the customers in Trento
November 11st, 2017
A Saturday in Trento for Villa Spinosa!
Together with our agent Andrea Deiana, from the distribution groug of Proposta Vini, we have spent a November day by visiting the customers of Villa Spinosa and proposing them our new wines.
That was a great chance to discover this town and the companies that have believed in Villa Spinosa.
The day ended up at the "Osteria Galasso" with a tasting evening where the guests of the pub were offered Valpolicella Classica, Valpolicella Ripasso 'Jago' and Amarone della Valpolicella Classica 'Albasini'.
Photogallery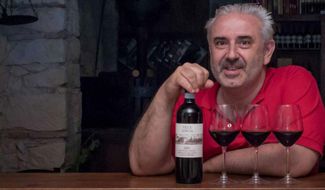 Please email us
to arrange a visit to Villa Spinosa.

We will let you know
all our proposals
for tours and tastings
in our company.