GEMME DI ARTEMISIA AND VILLA SPINOSA IN VALPOLICELLA
New wine and food experiences in Jago
July 13rd, 2017
Villa Spinosa and Le Gemme di Artemisia has just started an important partnership with the aim of proposing cooking classes in Valpolicella.
"Le Gemme di Artemisia" is a restaurant in the hillside between Lake Garda and Monte Baldo, offering an idea of ​​new and original hospitality. Andrea, the creative chef, and Lara, the friendly hostess, welcome the guests into an intimate and exclusive place over the roofs of Albisano, between land and lake, in order to gift exclusive emotions.
This food and wine experience is now offered even through the cooking classes, arranged in the ancient cellars of Villa Spinosa in Valpolicella.
In fact, Villa Spinosa is the location where the cooking classes are managed with recipes meant to be matched with the wines of the Valpolicellla.
The participants of the cooking classes are offered a visit throughout the winery.
For any further information about the proposals, please write to legemmediartemisia@gmail.com
or info@villaspinosa.it and call 045 2428622 or 0457500093.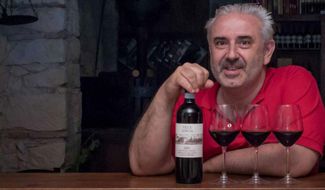 Please email us
to arrange a visit to Villa Spinosa.

We will let you know
all our proposals
for tours and tastings
in our company.