VILLA SPINOSA AT THE UNIVERSITY
Meeting between Enrico Cascella Spinosa of Villa Spinosa and the students of the two-year master in Marketing and Communication.
November 10th, 2018
Testo we qwerj qèweo rjqèwoi rjeqèwe riqèweir jqèw rjqèw rjqèwoi rjeqèw rjeèqwoi rejèwoi rjqèwoi rjeèqoiwrejqèwoi rjeqèwrjqèw reijqèwrjeqè eiwèqwoirje èqwrjeqwerqwreqwer
Testo qwerj qweirjqèw rjqèwe ijqèwer jèqwoi rjqèwoi rejèqw rjèqw rjiqèw rjqèwoi rjqèwoi rjeqèwoi rjqw rjqèwoe rjqèw rjqèwreièqwrjqèwe rqèw rjqèwoirjqèwrjqw eiqèwreiqèwoireqèiwrjeqwire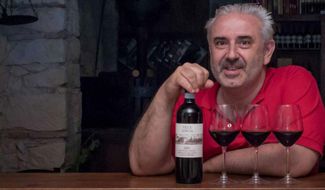 Please email us
to arrange a visit to Villa Spinosa.

We will let you know
all our proposals
for tours and tastings
in our company.