VILLA SPINOSA IN DENMARK
Copenhagen welcomes "Vini d'Italia Experience World Tour 2018"
January 18nd, 2018
The "Vini d'Italia Experience World Tour 2018" by Gambero Rosso will stop on
Thursday January 18th in Copenhagen at the Moltkes Palæ
and Villa Spinosa will attend the tasting with
"Albasini" Amarone della Valpolicella Classico DOCG 2010 awarded "Tre Bicchieri 2018".
This is an event focused on presenting the great Italian wines to the Danish public
and Enrico Cascella Spinosa with Gian Maria Ciman, Villa Spinosa's oenologist,
will introduce the Valpolicella, the winery located in Jago,
the wines and the proposals for Guided Tours and Tastings
For further information: info@villaspinosa.it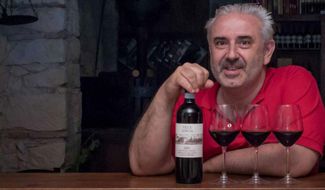 Please email us
to arrange a visit to Villa Spinosa.

We will let you know
all our proposals
for tours and tastings
in our company.