VILLA SPINOSA VISITS THE QUIRINALE
After the award ceremony of the Tre Bicchieri 2019, Villa Spinosa visits the Quirinale.
October 28th, 2018
After the award ceremony and wine tasting of the Tre Bicchieri 2019 on Saturday, the staff of Villa Spinosa spent their Sunday by visiting the Quirinale.
It was an exciting tour into the "House of the Italians", a great chance to see the "Palace" that, over many years of history, has hosted Popes and Kings and is now the residence of the "President of the Republic".
After entering the large courtyard, in the heart of the Palace, the tour leads through the 44 rooms of the Quirinale: in addition to the experience of beauty and majesty offered by every room, visitors may also breathe the history that accompanied centuries of Italian life.
Testo we qwerj qèweo rjqèwoi rjeqèwe riqèweir jqèw rjqèw rjqèwoi rjeqèw rjeèqwoi rejèwoi rjqèwoi rjeèqoiwrejqèwoi rjeqèwrjqèw reijqèwrjeqè eiwèqwoirje èqwrjeqwerqwreqwer
Testo qwerj qweirjqèw rjqèwe ijqèwer jèqwoi rjqèwoi rejèqw rjèqw rjiqèw rjqèwoi rjqèwoi rjeqèwoi rjqw rjqèwoe rjqèw rjqèwreièqwrjqèwe rqèw rjqèwoirjqèwrjqw eiqèwreiqèwoireqèiwrjeqwire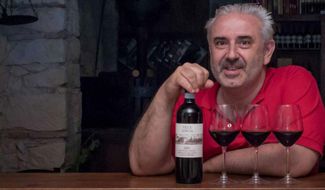 Please email us
to arrange a visit to Villa Spinosa.

We will let you know
all our proposals
for tours and tastings
in our company.